Abram Family Scholarship
This scholarship was created in 2021 as a tribute to the 33 years of foster parenting by Bob and Nancy Abram. Bob and Nancy were married 63 years prior to Bob's death in 2020. As foster parents in the state of Arkansas and then later as family teachers at the Lena...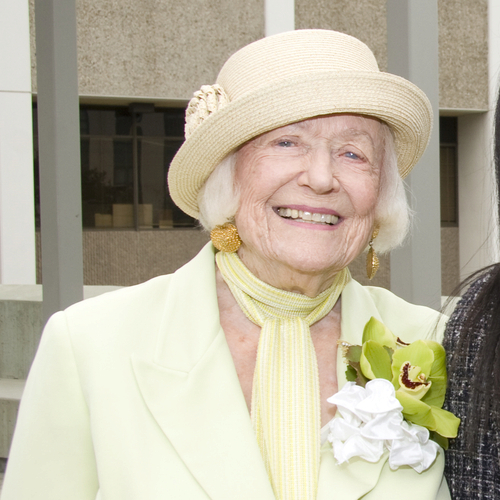 Adelaide Hixon
(biography taken from the Pasadena Star-News) Adelaide Finkbine Hixon, of Pasadena, California, died at her home on November 6th. She was born on May 31, 1918, and lived for 101 years. She is survived by two sons, Andrew Hixon of Santa Barbara, California, and...
Cindy Benes
Cindy Benes has established this scholarship in honor of her beloved grandmother, Emma Benes. The purpose is to honor Emma's legacy with students pursuing their education in Gender, Ethnicity, and Multicultural Studies, or Social Justice, with the primary intention...
Diane Brown, The Christine Bilicki Memorial Scholarship
Christine Bilicki was a Chemistry Professor at Pasadena City College. She loved Natural Sciences, Travel, and Teaching. It was widely known at PCC that Christine brought out the best in her students. Even on her worst day, Christine would come to life in the...
Dona Mitoma and Marvin Inouye
Dona Mitoma and Marvin Inouye are teachers who believe in the power of education. Dona was a librarian and English professor who taught for 20 years at Pasadena City College. She also was a school librarian at the junior and senior high school levels. Marvin taught...
Edwin Van Amringe Memorial Geology Scholarship Fund
Edwin V. Van Amringe was born August 24, 1899, in Oakland, California. His early years were spent in the San Francisco Bay area, where he was in constant contact with historical landmark's related to California's colorful past. He entered the University of...
Family and Friends of Mary Uchiyama
The Mary S Uchiyama Scholarship fund honors the life and legacy of Mary Suzanna Uchiyama. Mary was born on November 30, 1925 in San Francisco, CA. In 1942, soon after the United States entered World War II, the United States government ordered all people of Japanese...
Friends of Bob Haugh Committee; The Robert D. Haugh Scholarship
From 1946 to 1959, Bob Haugh invigorated Pasadena City College with a style of leadership that enhanced the administration and inspired the students. From Veteran's Counselor to Dean of Student Activities, he nurtured students in the art of leadership – in student...
Herbert Gordon Blackhall
Mr. Herbert Gordon Blackhall was an alumnus of Pasadena City College. He was born July 7, 1937 and passed away on September 4, 2009. He worked at the Jet Propulsion Laboratory (JPL) for most of his career. He dedicated 14% of his estate to be given to PCC to...
Lisa Davis: The Elton Charles Davis Memorial Scholarship
Elton Davis (1925-2009) Elton was born in 1925 on a farm in Craigmont, Idaho, one of six children. He joined the Navy in 1943 and was one of its first radar operators in Honolulu. He fondly remembered his Navy years, since he was stationed on the East Coast as well...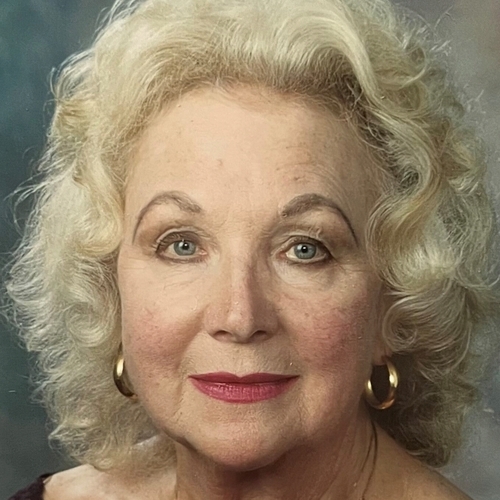 Malcom Potter - The Maxine VanVoorst-Potter Scholarship in Theater Arts
Maxine Van Voorst-Potter, or "Mick," is a former faculty member at Pasadena City College, teaching theater arts. Fun for Mick was acting, a part in a play, large or small. Acting was for her an avocation, a diversion from the more serious side of life. She graduated...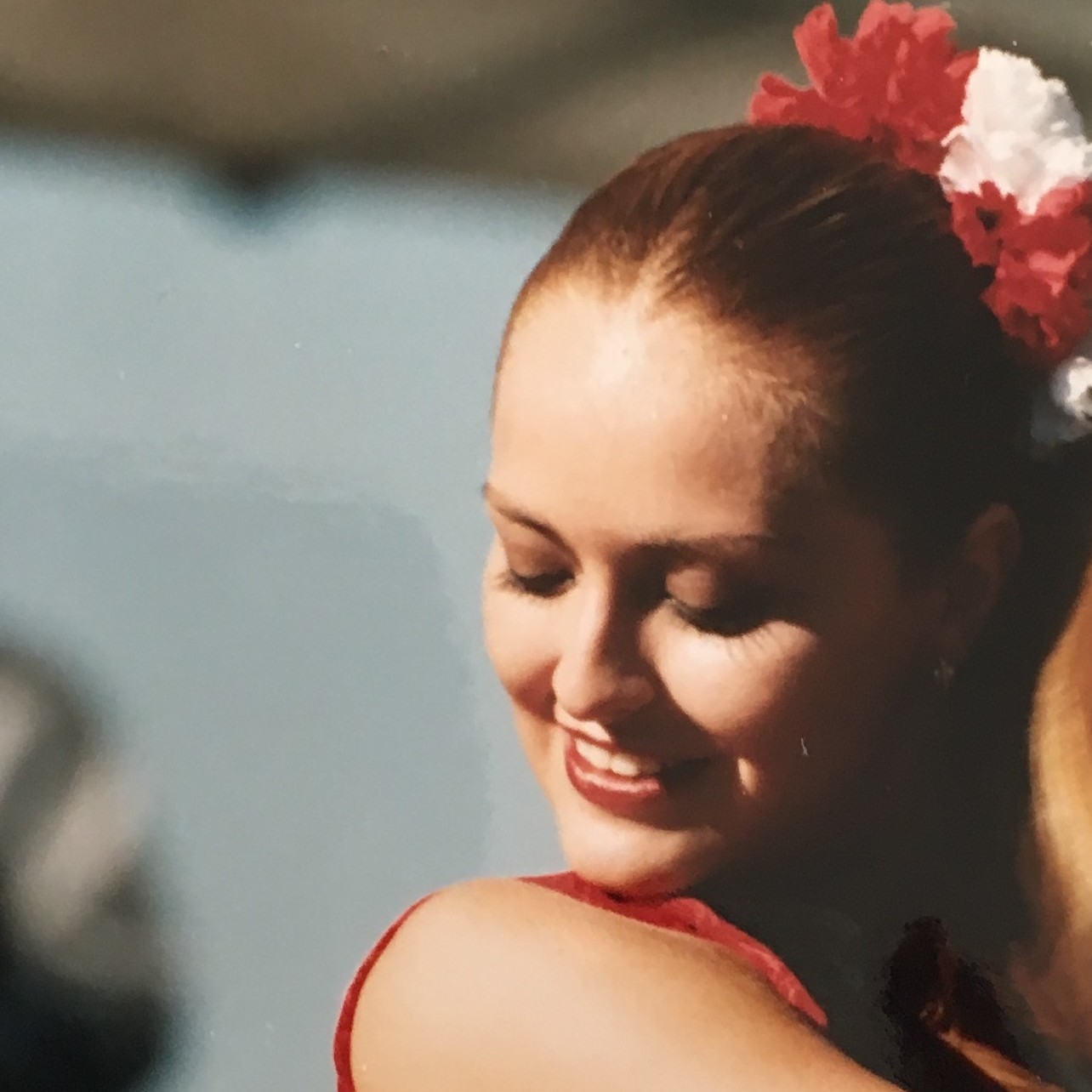 Maria Isabel Fernandez Foundation for the Performing Arts
To The Flamenco Community, The Student Body of PCC, Relatives, Friends, and Admirers: María Isabel Fernández was born May 24, 1981 in Cochabamba, Bolivia. Her parents were Blanca Bejarano and Miguel Fernández. She studied at Calvert High School in that city and then...
Pasadena City College Retirees Association
In January of 1989, members of the Pasadena City College Board of Trustees, having conferred with the President of the College, spoke with two retirees from the College, asking them to consider founding a PCC retirees group. During the spring of that year these two...
Robert and Adrienne Westerbeck
The story of Robert Westerbeck and his wife, Adrienne, is rooted in the PCC tradition of a fervent belief in education as the way to realize the American Dream. Westerbeck, who died in 2006, often credited his success to the education he received at PCC. Adrienne,...
Robert Navarro: The Antranik G. Geuvjehizian Scholarship
The Antranik G. Geuvjehizian Memorial Scholarship was established in April 1996 to honor the memory of Los Angeles County Deputy Sheriff Geuvjehizian, who was slain by a prowler in his neighbor's yard on July 18, 1995 at the young age of 32. "G-12" – as his friends...
Sam and Hanna Peggy Schiffman: The Marti Bekey Scholarship
Imagine growing up with a love for learning and not being allowed to pursue higher education because you are a girl! Marti Bekey, an immigrant from the Czech Republic had firsthand knowledge of loving education but being limited by societal and family expectations...
Sydnie Harrington: The Charles Harrington Memorial Scholarship Award
Charles (Chuck) Harrington began his teaching career at Pasadena City College in October of 1974. He was an instructor in the Business Department, Marketing/Merchandising Program for 32 years. The program offered classes that included field practice, which was...
The Donald R. Hight R.N. Scholarship
Donald Hight was born October 21, 1958 and died January 6, 2015 from a heart attack. He entered Pasadena Community College's R.N. program when he was over 40. After several years of hard work, he graduated and became a licensed registered nurse. He found great joy...
The Mark Lacter Journalism Scholarship
Mark Lacter was a multi-award winning business journalist who, over the course of his career, was a columnist for the SAN FRANCISCO CHRONICLE, senior editor at FORBES MAGAZINE, editor of the LOS ANGELES BUSINESS JOURNAL, editorial page editor at the LOS ANGELES DAILY...
The Rourke Family Foundation
The Rourke Family Foundation was founded by Daniel and Donna Rourke to provide scholarship funds to deserving students in need of financial assistance to complete their education. Daniel received a scholarship to attend a prep school in New England. The education...
The Shatford Family for the Tom Shatford Memorial Scholarship
Tom Shatford was a gifted artist who struggled courageously with schizophrenia for much of his adult life. He was loved by his friends and family for his gentleness, his loyalty, his intelligence, and his sweetly impish sense of humor. Tom was born on November 15,...
The Shatford Family for the Walter T. Shatford Scholarship
Walter T. Shatford II served as a trustee for Pasadena City College for nearly thirty years. Before that, he had served eight years on the Board of Education for the Pasadena Unified School District. Throughout his years of service he had a heart for the Library. In...
The Van Brunt Family Trust - Karen Van Brunt Scholarship
Karen Van Brunt Karen Van Brunt was killed at about 7am on September 24, 1964, when her car ran into a tree in the middle of the block on a little-traveled street in Pasadena. She was on her way to classes at UCLA. She lived a wonderful Full-To-The-Brim twenty-one...
Thomas Yizhao and Chang Hou
Thomas Yizhao Hou is the Charles Lee Powell professor of applied and computational mathematics at Caltech. He is one of the leading experts in vortex dynamics and multiscale problems. His research interests are centered around developing analytical tools and...
Tiana Sanders #24 Scholarship
Alumnae Tiana Sanders, already inducted into the Pasadena City College Sports Hall of Fame in 2011, has been chosen to be part of the 2016 class of the California Community College Women's Basketball Coaches Association (CCCWBCA) Hall of Fame. Like the PCC HOF,...