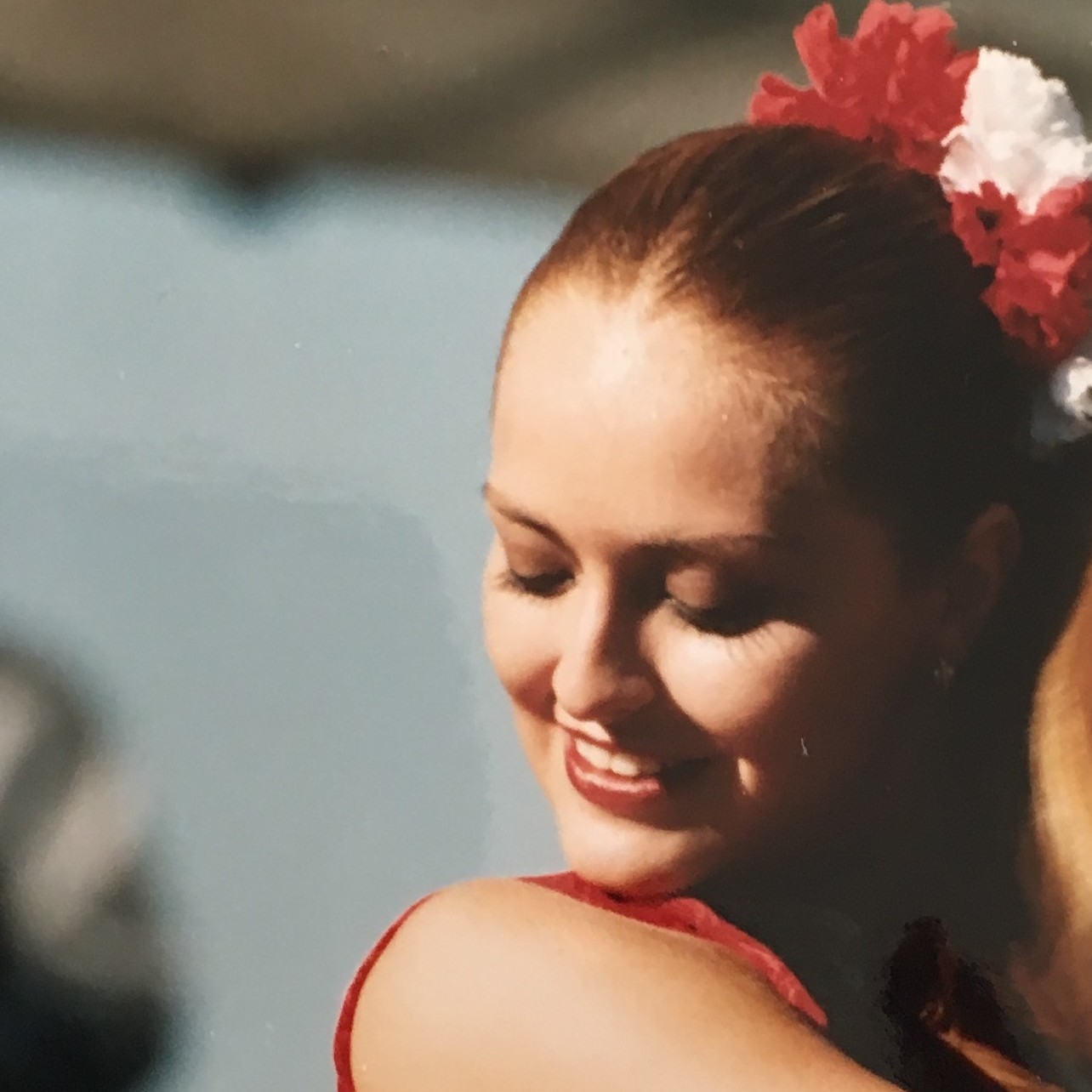 Maria Isabel Fernandez Foundation for the Performing Arts
To The Flamenco Community, The Student Body of PCC, Relatives, Friends, and Admirers:
María Isabel Fernández was born May 24, 1981 in Cochabamba, Bolivia. Her parents were Blanca Bejarano and Miguel Fernández. She studied at Calvert High School in that city and then moved to California and graduated from Claremont High School.
She continued her studies at Pasadena City College where she distinguished herself academically and was an "A" student.
Her passion was Flamenco dancing. "At 16 She was already commanding at the dance stage…" wrote Jennifer Fisher in The Los Angeles Times, on December 13th, 1997, after attending the Concert of "Sangre Nueva at "The Fountain Theatre" promoted by Deborah Lawlor. Her mentor was the Amy Award Winner, Roberto Amaral. She also studied under other famous teachers like Yolanda Arroyo, Linda Vega and performed with the legendary dancer Juan Talavera and other dancers, and singers of the time.
A rising star, María Isabel's life was cut short on February 5, 1999 at the hands of a jealous and possessive man who is serving a 16 years-to-life sentence for his crime. Her murder was shocking for its brutality and it took over a year to extradite this individual from México where he was already stalking a new victim. Her sudden death left everyone who loved her, especially in the PCC and flamenco community, heart-broken and inconsolable. We miss her so much.
The María Isabel Fernández Foundation for the Performing Arts was created by the trustees of PCC in her memory and has been awarding three scholarships annually for more than 10 years to students that excel in the performing arts. Maria Isabel is no longer with us, but the scholarship fund keeps her memory alive while fostering talent in the field she loved so much. Your support is greatly appreciated by fellow donors and the family, friends and fans she left behind.